Aluminium Fabrication and Metal Works
INTERGLASS CO.LLC is the only aluminum player who can turn a raw material from their different trading divisions into a supplied & installed finish product. From raw materials to fabrication, supply & installation we link the primary aluminum up to the end user for all kinds of aluminum systems related metal works.The division can offer turnkey projects according to the specifications and clients requirements.
Today's fast paced construction schedules require faster enveloping of buildings in addition to high quality, simplified fabrication, superior performance and design flexibility. All aluminium and metal requirements of any kinds are fabricated and pre-glazed under controlled factory environment with time saving fabrication.
The pre glazed panels facilitate speedier installation enabling clients to be able to drive a commercial benefit of putting the buildings to their intended use much earlier.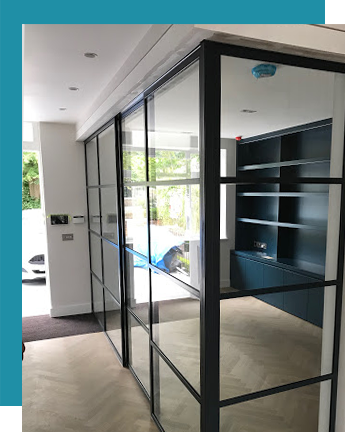 Fabrication Services
INTERGLASS CO.LLC UAE has successfully completed many prestigious projects across the region, and has the ability to cater
projects of any volumes, with quality assurance for the following:
SUBSCRIBE TO OUR NEWSLETTER
Never Miss Anything From Interglass By Signing Up To Our Newsletter